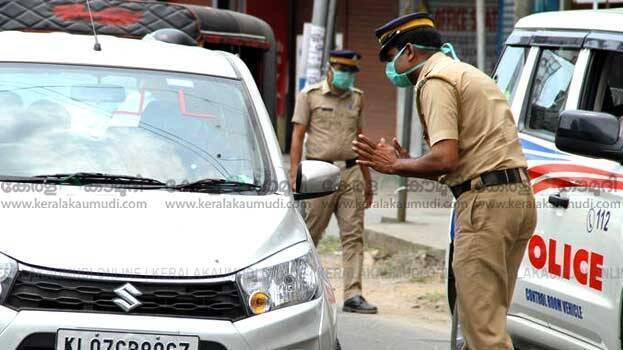 THIRUVANANTHAPURAM: Those whose vehicles had been seized for lockdown violations and released later will now have to pay hefty fines.

For this, they will have to go to the respective stations with their vehicles and pay the fine.
The fine will be as follows:
Bike and Auto: Rs 1000
Car and Jeep: Rs 2000
Medium Good Vehicle: Rs 4000
Heavy Vehicles: Rs 5000
The police expect an income of Rs 5 crore on this account.

As and when the violators receive the call, they will have to go the police station and pay the fine. The police had seized more than 40,000 vehicles and out of them, more than half of the vehicles have been released.

According to the newly formulated Kerala Epidemic Diseases Ordinance, 2020, there was legal hurdle in levying the fine instantaneously.

Therefore, the police had released the vehicles on condition that they should be present their vehicles at respective stations whenever they are summoned.

But from now on, the seized vehicles will be released as soon as the owners pay the fine.

However, the case will not end even after that as the case is charged under IPC and the police will have to submit the report in the court.