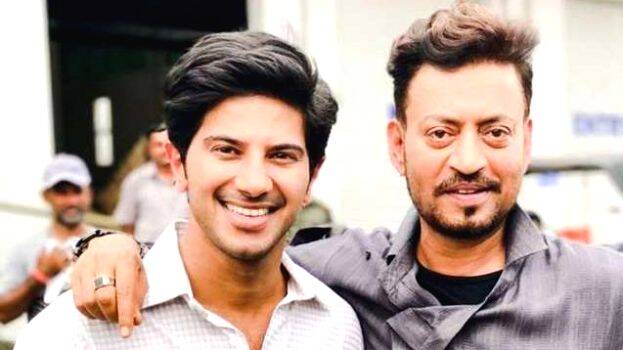 The entire film industry is shocked by the demise of actor Irrfan Khan. Many expressed their grievances on social media. Dulquer Salmaan, one of the few Malayalam actors who had the chance to act with Irrfan, remembered how much of a great personality Irrfan was. In a post on Facebook, Dulquer said he observed Irrfan like a student and a fan. Dulquer acted with Irrfan in his Bollywood debut 'Karwaan' in 2018.

Dulquer Salmaan's Facebook post:
Can't wrap my head around this.
You were this humongous talent, a living legend, an international movie star. And yet, you treated all of us on Karwaan and everyone you met, as equals. By some ease of your nature, you made us all feel like family.
You were kind, witty, charming, curious, inspired, compassionate and always fun. I observed you the entire time like a student and a fan. Thanks to you, all through shoot I had a constant smile plastered on my face. I laughed endlessly, struggled to keep a straight face,and so often stared at you in absolute awe.
In return you always had that grin. That amused grin at the world. Almost like it surprised you at all times. It's how I'll always remember you.