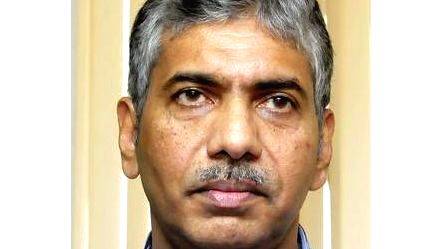 THIRUVANANTHAPURAM: The State government has suspended former Vigilance Director Jacob Thomas again for the third time, even before it got Central government's nod.

When the Government has no right to continue the suspension of an IPS officer for more than one year, it has done it after considering the recommendations of Vigilance director B S Muhammed.

Jacob Thomas was suspended again after the allegation that he had embezzled Rs 14 cr during the purchase of dredgers while he was the Port director. After the completion of on year on Thursday, the new order to suspend him was issued.

The Commission that is inquiring Jacob Thomas' new book and speech on disciplinary grounds had also recommended for his suspension.
Now, it is not clear whether the Central government will accept the extension of suspension.

Jacob Thomas had responded that he was singled out in dredger case while other officers involved in it were given clean chits. Tom Jose and Paul Antony were not suspended despite Vigilance recommendation. In dredger case, the Vigilance had earlier given clean chit.

What can the Centre do now?
It can cancel or accept the suspension
Decide on the time for investigation
Instruct for taking him back into the service