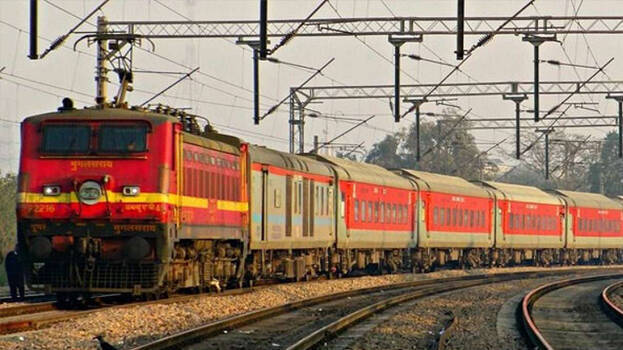 THIRUVANANTHAPURAM: The Railways have imposed certain restrictions on journeys from districts within Kerala in the Delhi-Thiruvananthapuram (to and fro) Rajadhani express.

The Railway has cancelled the tickets of those who have booked for travel to Thiruvananthapuram, Kochi and Kozhikode stations in the Rajadhani Express.

The bookings to these places have been cancelled as the government had made the pass issued by the DGP or Collector mandatory for inter-district travel. Allowing booking would also tantamount to violation of Centre's Covid guidelines.

In New Delhi-Thiruvananthapuram train, the railway has cancelled bookings in stops from Kozhikode to Thiruvananthapuram. As many as 350 persons have booked for travelling to Goa, Maharashtra, Gujarat, UP and Delhi in the Thiruvananthapuram-Delhi train that will depart tomorrow evening.

Meanwhile, the Thiruvananthapuram Railway division has issued guidelines regarding the journey of special trains. There will be separate entrance and exit points at stations. Platform 2 and 3 of Thiruvananthapuram station have been set apart for special trains.
At Platform 1, there will be counters for medical examination of commuters. In Ernakulam, there will be five counters and in Thiruvananthapuram, there will eight counters.

Service of medical officers will also be available at stations.