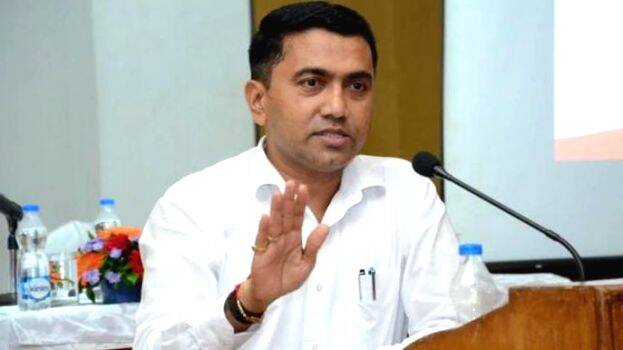 THIRUVANANTHAPURAM: Goa Chief Minister Pramod Sawant on Tuesday expressed dissatisfaction over a recent comment made by Kerala Health Minister KK Shailaja regarding the state. While speaking to BBC channel, the Kerala health minister had stated that one patient who died of COVID-19 in Kerala was a native of Goa who left Goa because of lack of sufficient hospitals in the state. The minister had even referred to Goa as a Union Territory during the interview.
Taking it to Twitter, The Goa CM dismissed Shailaja's claims and stated that the patient mentioned by Shailaja is not from Goa and this has been confirmed by the Goa government as well as the Kerala IDSP team. He tweeted, 'I am appalled by the factually incorrect statements of Kerala Health Minister Smt. KK Shailaja Ji during her interview with the BBC regarding the death in Kerala of a COVID positive patient from Goa. I wish to clarify that the said patient to our knowledge and as confirmed by Kerala IDSP team is not from Goa and has not travelled from here for lack of health facilities."
He further added that Goa has outstanding healthcare facilities with Goa Medical College being one of the oldest and finest medical colleges in Asia. 'For decades, we have been treating a large number of non-Goan patients, especially from our neighbouring states for different ailments,' he tweeted. He also took the opportunity to remind the Kerala minister that Goa is a full-fledged State and not a Union Territory.