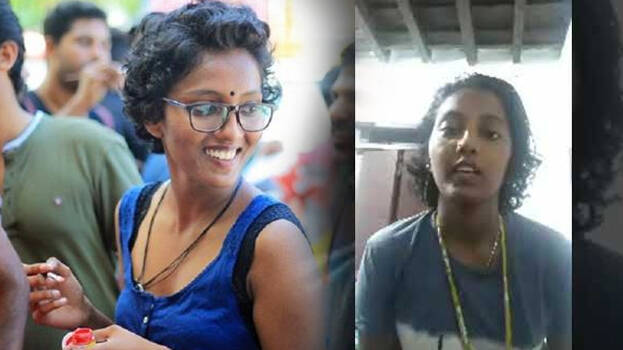 KASARGOD: More details of the mysterious death of Neeleswaram Puthukkai native Anjana K Hareesh (21) in Goa is emerging.

The report of the post-mortem done three days after the death and after the arrival of her relatives in Goa has also come out. The post-mortem report reveals that Anjana might have been subjected to unnatural sex or sexual abuse. The injuries on hand, neck and lips might have happened due to forced sex.

Forensic experts had also hinted that Anjana might have been drugged and hanged to death. The body found just 10 km away from their lodging have given police many doubts.

However, her relatives in Neeleswaram strongly believe that her death was a murder. The relatives say they also suspect the role of her friends, who drew a blank when asked about the incident that happened at a nearby spot.

Anjana's friends who were with her in the resort were Athira, Nazeema and Sabari. When the locals saw her hanging, there was reportedly throb of life in her but the death happened when she was taken to hospital.

Anjana had called her mother the previous day of her death from her friend Nazeema's phone. She reportedly told her mother that she would be returning home and would live according to her mother's wishes. Her relatives say if she had any plan to commit suicide, she would have never talked like that to her mother.

Anjana's relatives also allege that in order to cover up the crime, her friends were spreading rumours that Anjana was a drug addict and she showed suicidal tendency many times. They say that an honest investigation would bring out the real truth and gave hints at taking legal recourse.