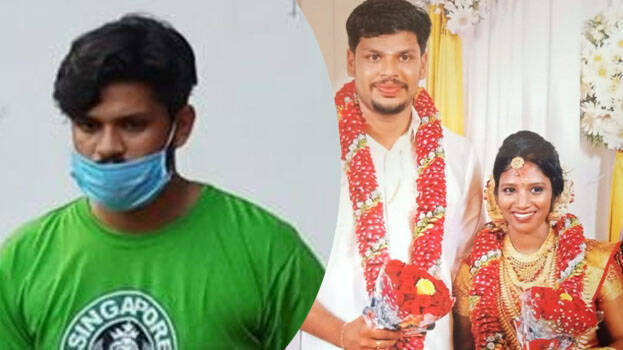 ANCHAL: More of Sooraj's statements have been revealed in the Uthra murder case. He told police that Uthra, his wife was sedated on the day she died of the snake bite. This was just before the snake bit her. He mixed the drug in payasam and juice and then gave her.
It is believed that Uthra may have unnoticed the snake bite because of that. Chemical testing of internal organs will confirm this.
Sooraj told police that in his first attempt also he had sedated her. Questions were raised on why Uthra did not wake up when a viper bit her the first time. A clarity was obtained after Sooraj told police that he had given her sleeping pills.
Sooraj had confessed to have thrown the snake on to her body after she fell asleep, but said that he had not seen the snake biting her and just heard its hissing sound. He also told police that before the viper bit her, what Uthra saw in the stair case was a rat snake.