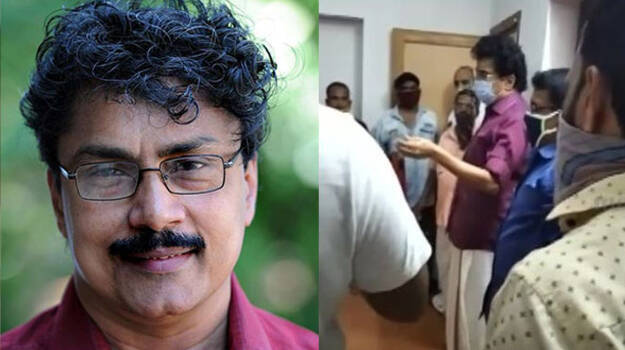 PALAKKAD: P K Sasi MLA has come forward correcting his controversial speech. Sasi's explanation was that the statement was a slip of the tongue. Media news was an exaggeration and the statement was to give self-confidence to those who came to join the party, he said.
Sasi said, 'It was a slip of the tongue, I regret it. The party has no revengeful policy. When I was going from the party office, some activists came to see me. Some from other parties had come to join the party and asked me to give them some self-confidence. However, I told them that if there are more people I won't come. I asked them to wear masks and maintain social distance.'
There were only fourteen in the meet. I had counted and I was there for only one and a half minute. I did not violate any prohibitory orders. The prohibitory orders were lifted on Ramzan day, the MLA said.
He made the controversial speech to those who joined the party after resigning from Karimbuzha in Palakkad. If stood with the party, all help and security would be given. If betraying the party then will harm you. That is the party's policy. We all accept that stand in particular, the MLA had stated.