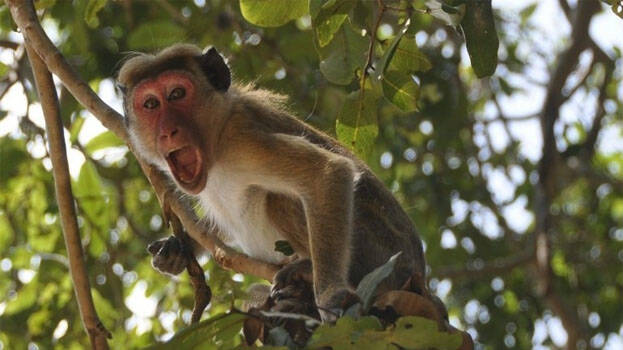 MEERUT: In a dramatic incident, a troop of monkeys attacked a lab technician and snatched the blood samples of suspected COVID-19 patients in Meerut in Uttar Pradesh. The incident took place on the premises of the Meerut Medical College.
According to sources, the monkeys attacked the technician who was on his way to the hospital after collecting samples from three patients. Upon snatching the samples, one monkey was seen sitting on a tree and chewing the sample collection kit. A video showing the incident is currently going viral on social media.
Though doctors have collected samples again from the patients, there is a fear among the public as the samples of the patients are with the monkeys. Meanwhile, hospital authorities stated that the samples taken away by the monkeys did not include COVID-19 swab test samples. Anil Dhingra, Meerut district officer, said that an investigation on the matter has been initiated.