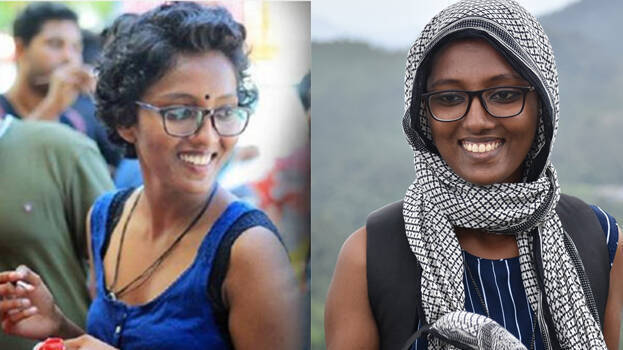 KANHANGAD: The Police are currently collecting evidence to question the female friends of Thalipparambu native and Brennen College student Anjana K Hareesh (22) who were with her during her last days.

Anjana was found hanging at a Goa resort under mysterious circumstances and the probe into her death had already started.
Hosdurg police are trying to found out how they can question her male friends and others who were with her at the hotel. A police team led by Kanhangad DySP P K Sudhakaran collected information from Anjana's mother Mini and other family members the other day.

Anjana's mother has given the statement that her daughter had not committed suicide and her life was endangered by persons who were with her.

The post-mortem report that Anjana was subjected to unnatural sex also gives room for new suspicions about the death. Someone might have drugged, sedated and hanged her to death, believe the relatives.

Anjana was found hanging on May 13 at a spot 10 metre away from where she was boarding. Anjana was accompanied by a male friend and four women. One among them was the daughter of a noted social activist in Kerala.

The relatives have been maintaining that these friends were responsible for her death. "Kanhangad DySP P K Sudhakaran said the police would do everything possible to find out the facts that led to her death. "Any foul play will be exposed. We are probing facts based on the statements of her relatives. Nevertheless, there is some technical issues since the death happened in Goa," he said.