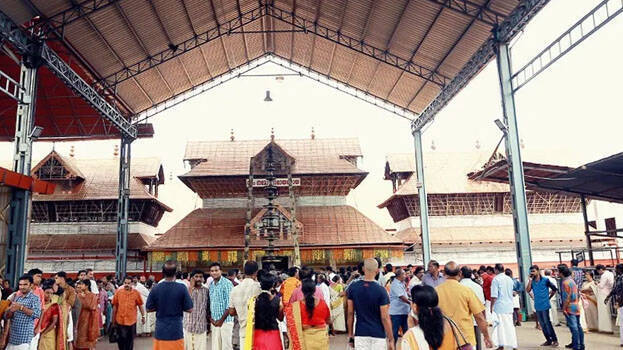 THRISSUR: Marriages can be conducted in Guruvayur Temple from tomorrow onwards under certain terms. Permission has been given to conduct the marriages by allowing ten minutes each from 5 am to 12 noon. The advance booking to conduct the marriage will start soon.
A maximum of 60 weddings can be conducted. Only ten people can attend a marriage. Identity cards with photos of those attending the marriage and certificates that they are not under surveillance from the respective medical officer should be produced at the time of booking the marriage.
Guruvayur Devaswom chairman said that those attending the marriage should follow COVID safety guidelines. Photographers brought by the marriage party will not be allowed in the temple. The devaswom board will arrange one.