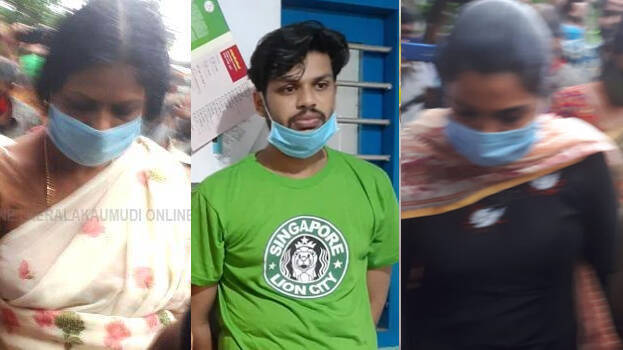 KOLLAM: Sooraj, the prime accused in the murder case of Uthra, his sister and parents are being questioned together. They are being questioned together to get more details on the domestic abuse, destruction of evidence and conspiracy. This is the second time his mother and sister are being questioned.
Verification of the locker in the case was completed yesterday. Ten sovereigns of gold were found in the locker. After the verification, Sooraj was taken to the bank to collect evidence. The locker was opened and examined to know if there was ornaments which is a crucial evidence in the murder committed for financial gains.
The court had yesterday extended for four days the police custody of Sooraj. The decision was that of Punalur First Class Judicial Magistrate Court. The court passed the order approving crime branch investigating team's stand of a detailed probe in the case.
The investigating team had mentioned yesterday that Sooraj's mother and sister will be questioned again. This is part of a detailed probe on the involvement of the family members in the murder.