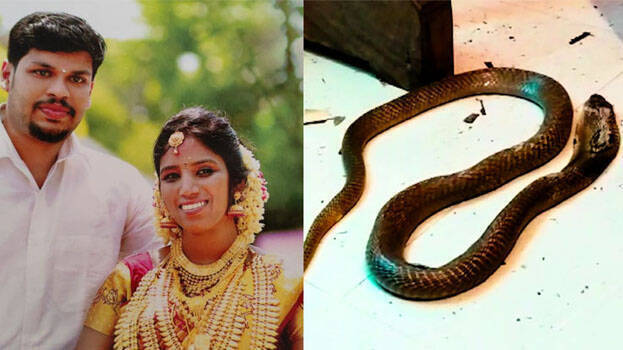 KOLLAM: Further forensic examinations of rooms in which Uthra was bitten by snakes will be conducted within two days. The investigation team has sought the help of technical experts for this.

Sooraj's house in Adoor and Uthra's house in Anchal where she got bitten by viper and cobra respectively will be subjected to further forensic examinations.

The investigation team has prepared a list of snake catchers, forensic experts and forest officers for this. All persons in the list will be brought to the crime scenes to gather evidence. Pictures of the rooms, doors and windows will be prepared by experts who studied about snakes.

Meanwhile, the police custody of Sooraj, the main accused, will end today. The Forest department has already approached the court for five day custody of Sooraj and snake catcher Suresh.

They will be taken again to the house of Uthra and Sooraj for collecting more evidence. Sooraj's mother and sister have also been served notice for further interrogation.