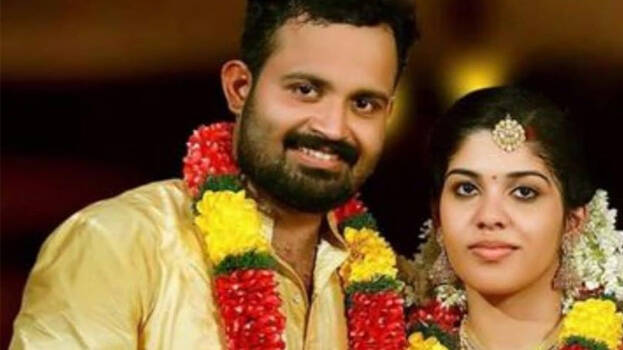 KOZHIKODE: Athira and Nithin Chandran, who supported his pregnant wife to file a plea in the apex court for early repatriation from the UAE during lockdown and who died in his sleep yesterday, have been blessed with a baby girl. She delivered a baby girl at a private hospital through C-section.
Nithin who worked a lot for the community, especially arranging blood donation camps and volunteering during COVID situation, could not see his own daughter. Nithin was under treatment for high blood pressure and a heart condition and is suspected to have died of a heart attack while asleep.
Nithin and Athira had approached the Supreme Court for airline services to bring pregnant women from the Gulf. Athira had returned to her native place in the first flight of Vande Bharat Mission. Nithin stayed back in Dubai and was active in charitable services and blood donation camps.
The expat community are not able to withstand this big and untimely loss. Nithin was active in distributing food to the distressed. His work was hectic and when people were reluctant to get out, he without taking care of his health organised blood donation camps.
Nithin died of a cardiac arrest at his accommodation in Dubai International City. He had sought treatment for heart ailments a year back. He died at the age of 29.