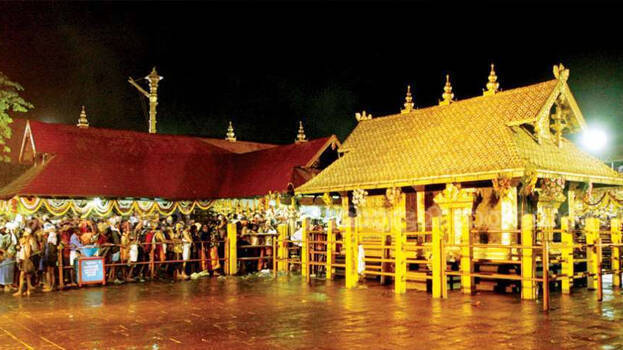 PATHANAMTHITTA: Sabarimala Tantri has written to the devaswom board not to allow devotees to enter the temple for the monthly poojas. He also requested to postpone the festival. If devotees are permitted to enter it may lead to the spread of COVID, the letter to the board pointed.
Tantri Kandararu Mahesh Mohanararu sent the letter to devaswom commissioner. A decision was taken to open the temple for monthly poojas and to conduct the festival. The letter has now requested to postpone it.
The letter has asked to avoid entry to devotees for monthly poojas. Festivals should be avoided. If anyone attending the festival has COVID then all related to the temple should be in quarantine. If so, then the rituals related to the festival will not be completed. In addition, the risk of the transmission of the disease should also be considered.
The board decided to conduct the festival usually conducted in March to this month soon after the government decided to open places of worship. The devaswom board president had the other day informed that they will go on with the festival.