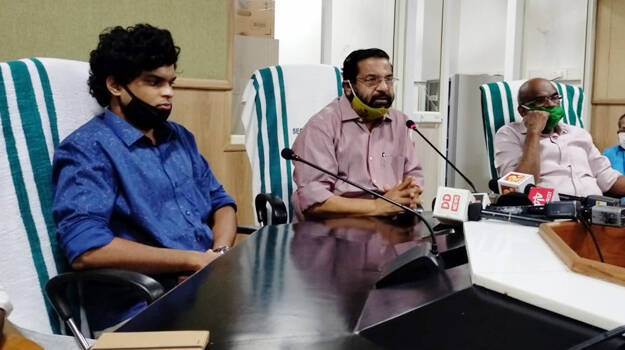 THIRUVANANTHAPURAM: Devaswom Minister Kadakampally Surendran informed that devotees will not be allowed for the monthly poojas in Sabarimala. The annual festival has been cancelled and only rituals will be held.
Tantri Kandararu Mahesh Mohanaru had yesterday given a letter to devaswom commissioner stating that devotees should not be given entry to the temple when it opens for the poojas for the Malayalam month of Mithunam. He had also requested to postpone conducting the annual festival. The meet attended by tantris, devaswom members and the minister decided not to allow devotees to enter the temple and to conduct the festival just as a ritual.
Some raised the issue of deliberate delay in opening places of worship in the state. The opposition and the BJP had first demanded opening of temples. A meet was held with the religious leaders and the decision to open temples was taken after that.