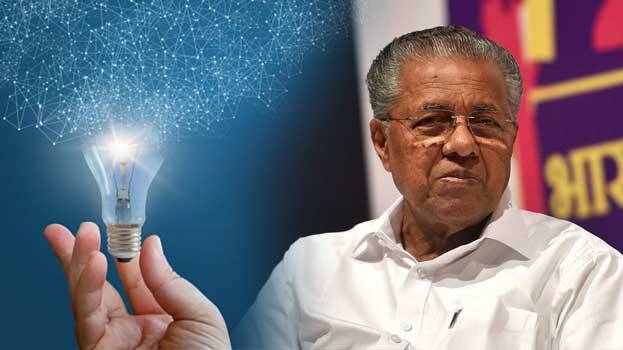 THIRUVANANTHAPURAM: As complaints regarding unusually high electricity bills are increasing day by day, the state government has announced subsidy on bills. Those who have difficulty paying bills through a single time payment can avail an instalment scheme, CM Vijayan told the media here.
Those who consume 50 units of electricity will get a 50 percent subsidy. Those with 100 units usage will get a 30 percent subsidy. Up to 150 units, the subsidy will be 25 percent and those who consume above 150 units will get a 20 percent subsidy.
The government had directed the KSEB to rectify problems with bills, if any, in light of complaints. The CM said the board has taken some measures. No changes were made in the tariff structure or rates, he added.
Electricity is free for those who use up to 40 units per month with 500 watts of the connected load. This will remain to be free without considering consumption.

Those who consume 40 units of electricity per month with 1000 watts connected load will have to pay Rs 1.5/unit. Those in this category can continue paying at this rate despite the usage in the current bill.
Those who use up to 50 units per month on average can avail a 50 percent subsidy on the current bill. 90 lakhs of households will benefit from this, CM Vijayan said.
CM Vijayan also said suicides have been increasing among children in Kerala. A study will be conducted regarding this, he said.
CM also said the people are not being careful about the disease and social distancing is not followed.
There is an increasing number of people on the road. The police will strictly check quarantine violations, he added.
Kerala confirmed 97 COVID positive cases on Thursday with three contracting the disease through contact.