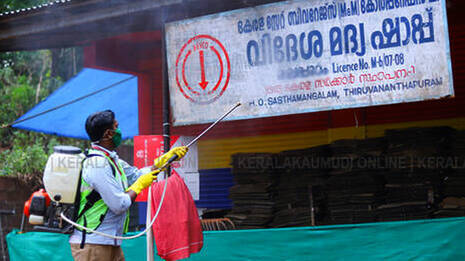 THIRUVANANTHAPURAM: The government has announced relaxations in Sunday's complete lockdown in Kerala.
The restrictions were removed as entrance exams will be going on this Sunday.

Meanwhile, Bevco-Consumerfed liquor outlets, private bars and toddy shops will function as usual tomorrow. The Excise department has given permission for the functioning of liquor and toddy shops on this Sunday only because the day's lockdown has been loosened.

Earlier, the government had announced some relaxations on Sunday on account of the Entrance exams and as worshipping places are open.

In the order, it is said that believers can travel between home and worshipping places. Exams can be held and people can travel for making arrangements for exams or attending them.