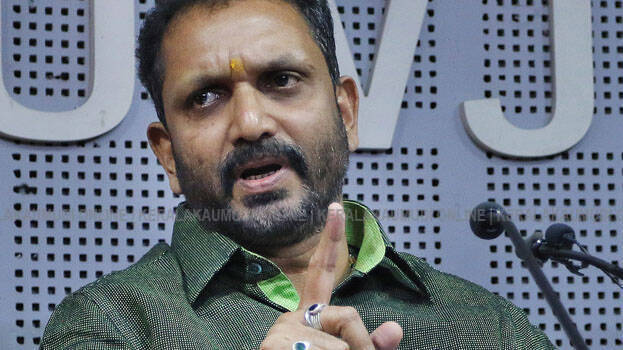 KOZHIKODE: BJP state president K Surendran has allege that by planning to buy government-owned land for the purpose of constructing of Sabarimala airport, the government aims at corruption.
"Cheruvally estate is a government-owned property and public can access documents that probes this. Despite this fact, the government has accepted Believers Church's ownership claim on the land. This nothing but a conspiracy between the chief minister and Cheruvally estate," he said at a press conference in Kozhikode.

Surendran said that the Congress which often claimed that that they would oppose the wrongdoings of the government is also mum. The Congress, Opposition leader Ramesh Chennithala and senior leader Congress leader Oommen Chandy also should clarify their stand.

The deal was fixed abroad. When only 700 acres of land is required for the construction of the airport, acquiring double that area of land and giving the ownership to the estate is a suicidal.

"The government should cancel the agreement, or else the BJP will lead a massive protest," Surendran said.
When asked about KPCC President Mullappally Ramachandran's controversial comments on health minister K K Shailaja, Surendran said that by making such comments the Congress is giving the government a short in the arm when the latter is failing badly in Covid prevention front.