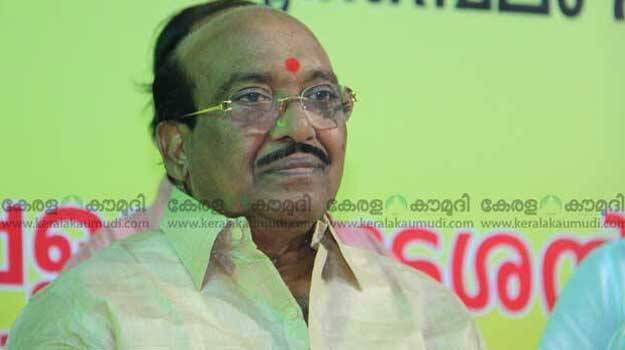 ALAPPUZHA: K K Mahesan is innocent in the micro-finance case, said SNDP yogam general secretary Vellappally Natesan. A CBI probe is needed in the death of Mahesan. He has no role in the microfinance financial irregularities. Mahesan feared that he would be trapped and was afraid of being arrested, he said.
Vellappally said Mahesan was his close aide and his right hand man. The force that destroyed him should be found. The person showering praises on him today are the one who destroyed him. I had told him that if he has any problem that could be solved. I tried my maximum to cheer him up. There were no differences of opinion between us. The editorial of Yoganadam was written after discussing with him.
Vellappallly said Mahesan was in a state of disarray. A comprehensive probe is needed in his death. The force that led to his suicide should be found. He has no role in the corruption in SNDP Union in Cherthala. He had given a letter explaining all things in detail. He had asked not to show the letter to anyone. I had assured him to end all problems, said Vellappally.
Vellappally said that many are trying to weaken the organisation. The organisation will move on strongly.