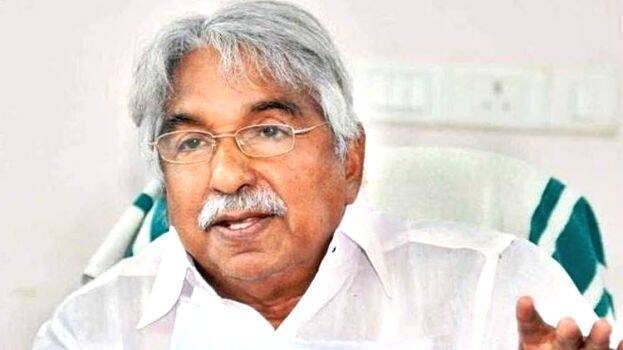 THIRUVANANTHAPURAM: Congress leader Omen Chandy has said by imposing double the basic price as cess on petrol and diesel, the Central and State government are looting people.
The basic price of petrol and diesel is just Rs 24.69 and that of diesel is Rs 26.10 and the taxes levied are Rs 51.55 and Rs 46.19 respectively.
India is one of the rare countries that levy double cess on petroleum products.
The Congress will hold national protest on June 29 against looting people instead of helping them in the times of Covid.

"The LDF government is silently enjoying the fuel loot of the Central government. As the price of petroleum products increases, the State will get tax proportionately to that rise.
The State finance minister also has clarified that this tax cannot be dropped.
The current State taxes for petrol and diesel are Rs 17.39 and Rs 14.36 respectively.
The State government expects an additional income of Rs 2052 crore through the hike. The government who speaks against Central tax should do away with State tax," he said on Thursday.