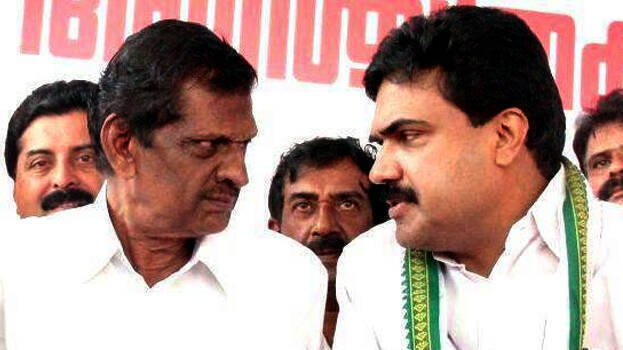 THIRUVANANTHAPURAM: Acting tough on unrelenting Kerala Congress leader Jose K Mani, the UDF has ousted Jose K Mani faction of the Kerala Congress from the UDF.

The UDF informed the Jose K Mani faction that it was being expelled from the UDF on Monday after a meeting of UDF leaders.

The meeting observed that the Jose K Mani faction doesn't have the moral right to continue in the UDF. It was also decided not to invite Jose K Mani to UDF meetings.
" Despite asking the Jose K Mani faction to give up the Kottayam district panchayat several times, they didn't obey. There was no moral support from their part. Even though consensus talks were held several times, Jose K Mani was not ready to change his stand," pointed out the UDF leaders as the reason for Jose K Mani group's expulsion.
Congress leader and MP Beny behannan said that Jose K Mani was given ample time to change his stand on handing over the Kottayam panchayat secretary post to P J Joseph faction but he didn't budge. The UDF is not now concerned about the profit or loss from the action.
"Jose faction defied the UDF leadership. Jose K Mani also didn't obey the decision that his faction should relinquish the Kottayam district panchayat post. He even argued that there was no agreement on that account. Discussions were held at different levels. Ample time was given… In the meeting to be held on Wednesday, Jose faction will not be invited," Benny Behanan said.

Jose K Mani had repeated his stand even as the final leg of discussion was going on over the Kottayam district panchayat president post. His stand was that his faction would not give up the district panchayat secretary post until an understanding was reached on the allotment of Local body and Assembly elections.

The four suggestions made by Jose group for resolving the issue was curtly rejected by the Joseph group, as well. Today, even in the last minute, Congress leaders had called up Jose K Mani, but in vain.

Meanwhile, Jose K Mani has called a press conference at 4 pm today (Monday).