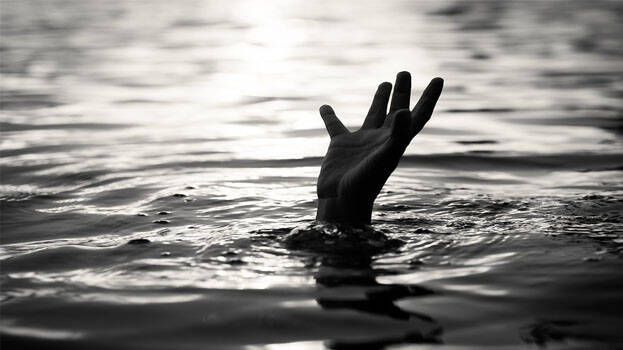 THRISSUR: Two drowned in separate places in Thrissur. The incidents happened at Blangad beach in Chavakkad and Thamban Kadavu in Vadanappally. Five are missing from Blangad beach in Chavakkad. Two were rescued later. Body of one has been recovered. Search is continuing for the other two.
The dead has been identified as Vishnu (19), an auto driver in Chavakkad and son of Babu. A search is on for Jishnu (23), son of Janardhanan of Valiyaakthu and Jaganadhan (19), son of Subramanyan. Kannan (20), son of Subramanyan of Chakkaraveetttil and Sarin (20), son of Mohanan of Vadakoottu are those rescued.

The incident happened Monday morning. Jaganathan got stuck in the waves when trying to take the ball which fell into the sea while playing football on the shore. The others fell into the sea while trying to save him. Kannan was rescued by the fishermen. In a search conducted later, Sarin was also rescued. The body of Vishnu was found in a search conducted by the fishermen, coast guard and the coastal police. A search is on for the other two.
The search is conducted by the coast guard in helicopter, coastal police and fishermen in fifty boats.
Abdul Basith (17), son of Mujeeb drowned in Vadanappally. He was a plus two student of Vadanappally Govt Higher Secondary School.
The incident happened when he along with his friends went to bathe in the river at 7 am. Though the fishermen brought him to the shore, his life could not be saved. The body is kept at the M I Hospital in Engandiyoor. He leaves behind his mother Sabeena and siblings Kasim and Basima.