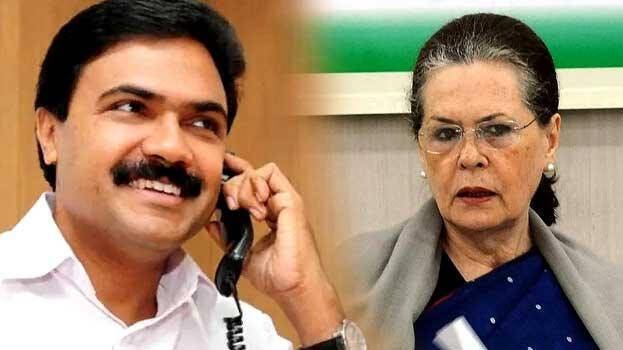 THIRUVANANTHAPURAM: Political sources indicate that the intervention of the high command is behind the sudden volte face of the UDF leadership two days after ousting Jose K Mani faction from the UDF. The leadership thought that Jose faction would comprise after an unexpected move. However, a section of the congress leaders conclude that the soft approach of the CPM towards Kerala Congress may pose danger for them. The UDF took a U-turn when the high command intervened in it.
Sonia Gandhi was of the stand that Kerala Congress, vibrant in four districts of the state and its two MPs, should not be given up. The high command has informed the leaders of Kerala that as the UPA is short of members in both Houses of Parliament, they should not be ousted from the front.
The Congress leadership is ready for a compromise following the intervention of the high command. The volte-face came two days after UDF convener Benny Behanan announced that the front had decided to oust the Jose faction following its refusal to honour the agreement with regard to sharing of the post.
Meantime, with the high command intervening things changed. The UDF leadership said that they have not been ousted from the front but had only asked them to keep away from the front meetings. Meantime, the UDF fear that if Jose K Mani is taken back without honouring the agreement, Joseph faction may leave the UDF. In the present situation, the congress high command is not interested in losing two of its MPs and has a soft approach towards the Jose faction. The high powered panel of the Jose faction decided not to be a part of any fronts.
Sources said high command's messenger will contact Jose K Mani. The congress leaders have asked Jose K Mani not to take any hasty decision in the meantime. Congress and league leaders who never contacted them the first two days are now communicating with them.
Senior leaders A K Antony and K C Venugopal have informed the high command the present situation of Kerala. Following this, the high command decided to send a messenger to Jose K Mani. The leaders of the Kerala Congress had agreed that they had obtained an unofficial announcement about the messenger.
Sonia Gandhi has recognised that the Left Front and the NDA are behind Jose K Mani faction and that the BJP getting an MP in the Rajya Sabha will make them stronger. Sonia Gandhi intervened keeping all this in mind. Congress leaders close to Jose faction have informed the high command that if they goes to the LDF, there are chances for the party to disintegrate in four districts of central Kerala including Kottayam. With this, leaders including Mukul Wasnik in charge of Kerala, held talks with Kerala leadership.