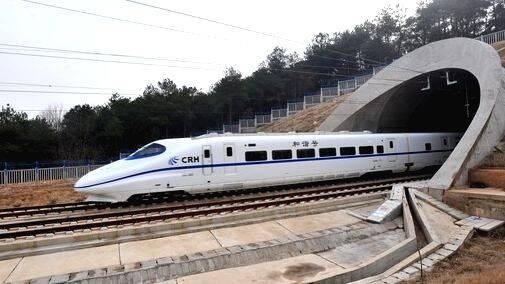 THIRUVANANTHAPURAM: Latest reports claim that the much-anticipated semi high-speed train will be running beneath 1000 houses in the state. Huge concrete boxes will be installed underground and the train will pass through these boxes. Hence, there won't be any need to either acquire lands or demolish buildings for constructing railway line. It is learnt that the latest cut and cover box technology will be employed for this purpose.
One box can be rolled up to a maximum distance of half a metre per day. So rolling 50-metre tunnel will take 100 days. Underground tunnels will be preferred at the regions where national highways and railway lines are crossing.
As the government has directed that hills should not be damaged for the sake of railway line construction, tunnels will be constructed in hilly regions. Kozhikode railway station is also likely to be constructed underground, sources said. On the other hand, authorities are also planning to construct flyovers on low lying regions and farmlands.