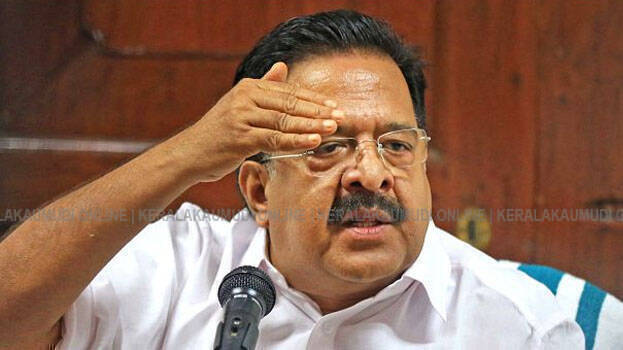 THIRUVANANTHAPURAM: Opposition leader Ramesh Chennitha has come forward with new allegations against the state government. He alleged that a US citizen was appointed as senior fellow in the Kerala Startup Mission. Chennithala asked the government to explain how a US citizen woman got the job in IT's Startup Mission. He also said there are hundreds of illegal appointments in the IT department of Kerala.
There is no use removing M Sivasankar from the IT secretary and principal secretary post. He should be suspended and arrested for violating service rules. The chief minister is aware of all backdoor appointments, said Chennithala.
The office of the chief minister has become the epicentre of all wrongdoings. It is not the state that stands above the volcano it is the government. The chief minister justified that woman and Sivasankar in the press meet, he is lying, blamed Chennithala.
The chief minister is scared of Sivasankar. The chief minister who said that Sivasankar has not done anything wrong legally is like taking anticipatory bail. The chief minister who always protected Sivasankar took action when he saw that his hands would burn. If he has the guts, he should announce a CBI probe in the case, said Chennithala.
Chennithala said the chief minister who showers praises and protects the principal secretary helping international smuggling agencies, is ineligible to sit in that post. He and his government should resign and seek people's mandate. If an impartial inquiry is held, things will reach the chief minister's office, he said after inaugurating the dharna staged seeking the resignation of the chief minister.