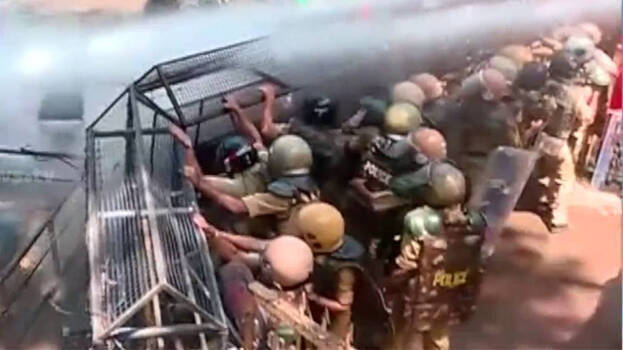 KOZHIKODE: Youth League workers took out a march to Kozhikode Collectorate office on Friday morning, demanding the resignation of the chief minister over gold smuggling case. The march turned violent and police had to use water cannon, tear gas and grenade to disperse the mob of protestors.

The situation turned worse after the League tried to pull down the barricades placed in front of the Collectorate and march into the Collect orate office. It was then the police used water cannon. But as the protestors were not ready to disperse, the police used tear gas and grenade. Some workers sustained injuries.

Later the workers sit in in front of the barricades.

In several other parts including Kollam and Kannur also there were protest marches. In Pinarayi, a protest march was taken to the chief minister's house. At some places Yuva Morcha carried out the protest march.