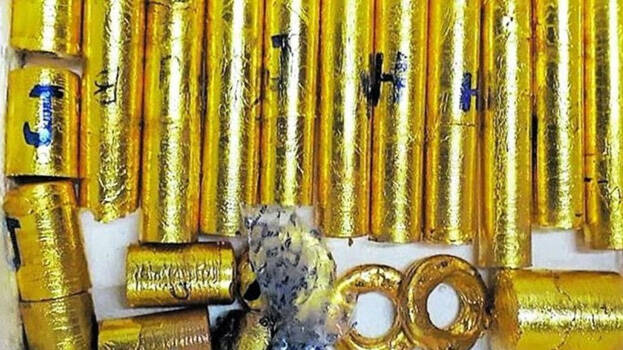 DUBAI: Fazil Fareed, a fugitive in the case of smuggling gold to Kerala in diplomatic baggage from Dubai, has been identified. He is a native of Kodungalloor Moonnupeedika in Thrissur. He is the third accused in the case registered by the NIA.
Fareed has a gymnasium at Qusais in Dubai and firms including a luxurious vehicle workshop and stays in Al Rashidiya, Dubai. The accused, who has a close rapport with the film personalities reaching Dubai, has no connection with the gold smugglers in Kozhikode.
A Bollywood star had inaugurated his gymnasium in Dubai. There are hints that he had smuggled gold from Dubai earlier also. Sources close to the investigating team said Fareed who started smuggling gold in small quantities is for the first time smuggling so much gold.
Gold of 30 kilos was smuggled in the diplomatic baggage in UAE Consulate's address in Thiruvananthapuram. It is believed that he may not have smuggled the gold alone. The first accused Sarith was arrested earlier. The NIA arrested Swapna Suresh and Sandeep S Nair on Saturday. The NIA expect that there will be a turning point with the arrest of Fazil Fareed. The FIR registered in Kochi has charged Sarith P S, Swapna Suresh, Fazil Fareed and Sandeep Nair under Sections 16 (terrorist act), 17 (funding terrorist activity) and 18 (conspiracy for terrorist activity) of the Unlawful Activities Prevention Act (UAPA).