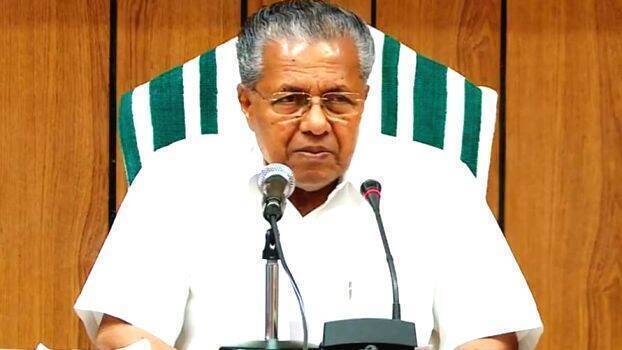 THIRUVANANTHAPURAM: Kerala confirmed 608 positive cases of COVID-19 on Tuesday, CM Pinarayi Vijayan told the media. This is the highest single-day spike recorded by the state. Of the new cases, 130 persons returned from abroad while 68 came from other states.396 persons developed the disease through contact. Sources of 26 positive cases couldn't be identified. Eight health workers, 2 ITBP, 2 CISF and 1 BSF personnel also tested positive for the virus on Tuesday.
Meanwhile, 183 COVID patients tested negative on Tuesday. The state also reported one COVID death today
Among the districts, Thiruvananthapuram reported the highest number of COVID cases on Tuesday with 201 persons testing positive for the virus, the CM added.
Districtwise breakup of positive cases:

Thiruvananthapuram-201, Ernakulam- 70, Malappuram- 58, Kozhikode- 58, Kasargod- 44, Thrissur- 42, Alappuzha- 34, Palakkad- 26, Kottayam- 25, Kollam- 23, Wayanad- 12, Kannur- 12, Pathanamthitta- 3.
Out of the 1,80,594 persons under observation in the state, 4376 are in hospitals. There are 4,454 active COVID-19 cases in the state. At present, there are 227 hotspots in the state.