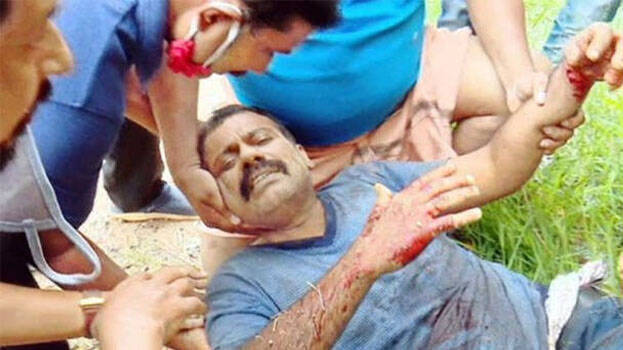 THIRUVANANTHAPURAM: The special branch recommended a departmental action against gunman Jayaghosh attached to the UAE Consulate General. They assessed serious violation from his side. Even after the consulate general left India, Jayaghosh failed to produce his gun and he neither informed this to the special branch or the commissioner.
Meantime, the NIA questioned Jayaghosh. It has been proved that Jayaghosh was in the vehicle that went to receive the bag. He went along with Sarith. His statement was that he knew the bag had gold only through the media.
Jayaghosh who attempted suicide is taking rest after a surgery. The NIA met him in the hospital. They returned after collecting initial information as he was on mental trauma. He will be questioned again. The investigating team suspect that he is well aware of the gold smuggling and his suicide attempt was fake. So, the NIA is not ready to fully believe his statement.