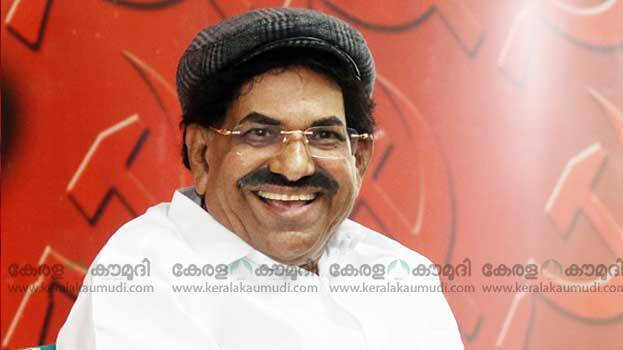 CPM State Secretary Kodiyeri Balakirshnan has on his Facebook post has criticised the BJP over Ram temple construction and other reformations brought about by the BJP government, while highlighting Mahatma Gandhi's words that "my Ram is also Raheem".

Excerpts from Kodiyeri's Facebook:

Gandhiji's words that "My Ram is also Rahim" is relevant today. When the BJP is playing communal card using Sree Ram and Ayodhya Ram temple, Congress should make Mahatma Gandhi's concept of Ram their guiding spirit.

The BJP, which sees other religions as their enemies, is hysterical about demolishing their worshipping places, taking cover under Sri Ram's name.
But people like Sreeramakrishna Paramahamsa, Swami Vivekanda, Sree Narayana Guru, Thilakan, Gandhiji or Tagore have never seen Muslims or other religions as their enemies..".

In his post Kodiyeri also critics the BJP over the construction of Ram temple, abrogation of article 370, Triple Talaq and citizenship rights amendment bill.