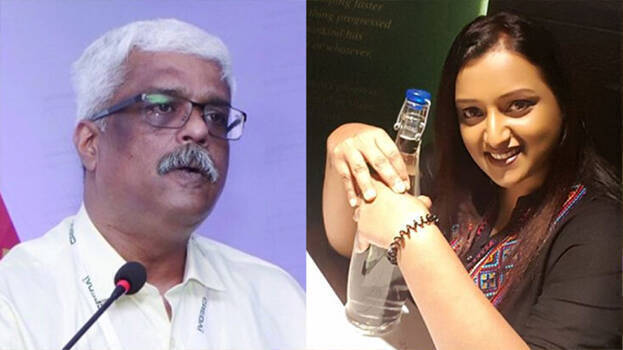 THIRUVANANTHAPURAM: The NIA said Swapna Suresh, accused in the gold smuggling case, had influence in the office of the chief minister. The NIA found that Sivasankar was Swapna's well-wisher and it was he who offered her the job in Space Park. The NIA also told the court that she had influence in the Gulf also. Even after resigning from the Consulate, she was paid 1000 dollars, the NIA informed the court while opposing her bail plea.
Those involved in the gold smuggling was given Rs 50,000 for each deal. Swapna had approached Sivasankar for the release of gold from the customs. But, he did not help her. Swapna was the master brain in the conspiracy of the gold smuggling. The NIA told the court that Swapna had sought advice from Sivasankar.
Swapna is a highly influential person. If bail is granted to her at any stage, it will affect the case. While interrogating her, she said that Sivasankar was her mentor. This is not an isolated gold smuggling. The NIA argued in the court that the accused had tried to sabotage the economic system of the country and therefore bail should not be granted. Additional solicitor general appeared for the NIA.