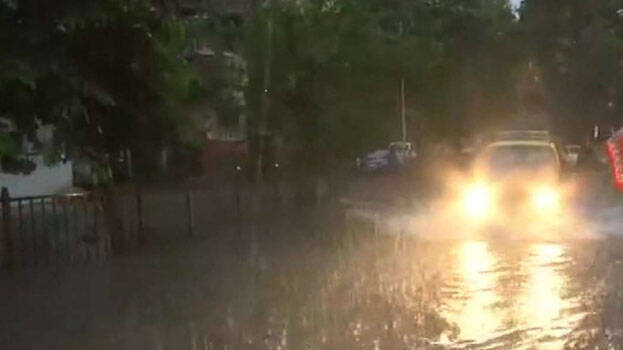 MANARCAUD: A car that swept away in the flood waters at Manarcaud in Kottayam has been found. The driver identified as Justin, native of Angamalay, was found dead. The body was taken out and shifted to the hospital.
The car was found in a search jointly by the NDRF, fire force and Nanma Koottam, a group of people who rushes to spots of accidents, including drowning and fire, to rescue the lives of people. All efforts are being taken to lift the car.
The incident occurred at around 2 am Sunday when the car driver was returning after dropping off a passenger at Mallapally. The car skidded to a field while trying to cross a flooded portion of the road near Palamuri.
Justin himself sought the help of the crane service to take the car out. In between Justin was caught inside the vehicle while attempting to release its hand break and the car disappeared after floating for some distance. Though the fire force team conducted a search, darkness and heavy rains disrupted the rescue operations.
The search started Sunday morning at 9 am and only the NDRF was there in the beginning. Nanma Koottam and the fire force from Erattupetta later joined the rescue operations.