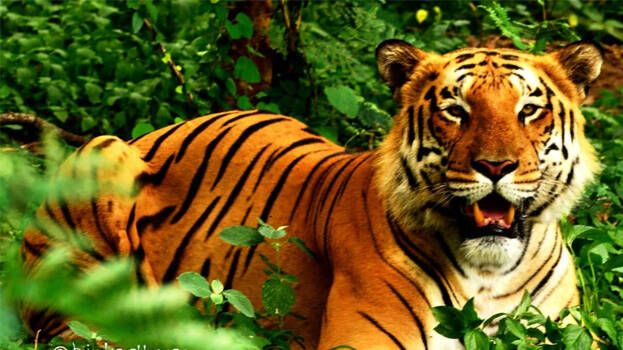 SULTAN BATHERY: Chethalayam forest range officer T Sasikumar and driver Manuel got their second lives on Sunday after they managed to survive a deadly attack from a tiger at Chathamangalam in Pulpally. The two, along with a team of forest officials, had reached the area after locals informed that they had spotted a tiger in the locality.
Upon reaching the area, Sasikumar was given a helmet by one of the locals. Following this, he walked to the area where the tiger was spotted and within minutes, the tiger sprang upon him and slammed his head. Soon, the tiger moved on to attack Manuel after the driver threw an iron rod at the tiger in order to save Sasikumar. Though the tiger went on to get hold of Manuel's boot, Manuel somehow managed to remove the boot and escape from the beast's clutches. The tiger soon fled from the scene, leaving both Sasikumar and Manuel injured.
While Manuel was saved by the special jacket that he wears during forest inspection, it was the helmet that saved Sasikumar's life. The two are currently undergoing treatment for minor injuries.