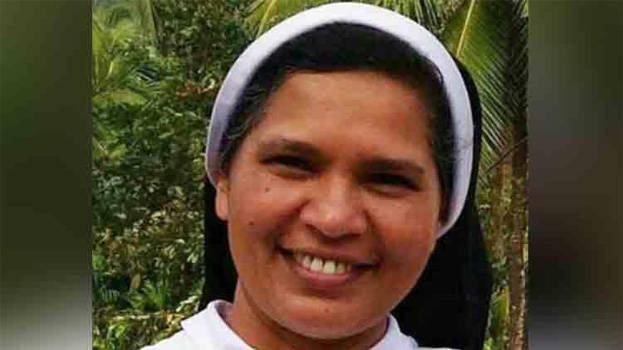 THIRUVANANTHAPURAM: Sister Lucy Kalappurakkal has come forward against the article published on church's mouthpiece.
"They are using me to cover all the mistakes committed by priests. I know that I have not done anything wrong. There is patriarchy within the Church. Only a few priests are celibate. Many people are blaming nuns while they are purposefully neglecting the things committed by priests. Therefore, such things will not affect me. I have the ability to write, not one, but ten books. The church is denying all this. They are saying that a priest do not have to be celibate, while they find problem in nuns wearing churidar", said sister Lucy.
The church leadership had come with a vengeful act against the nun who led a strike against Bishop Franco Mulakkal accused of rape. She has been asked to give an explanation for partaking in a channel discussion, for publishing a book without permission and for buying a car. The vengeful act is towards Lucy Kalapurackal who openly turned up against the bishop.
Mother Superior Ann Jose of Franciscan Clarist Congragation issued a notice against sister Lucy pointing it. She has been directed to appear before the church headquarters on Wednesday and give an explanation. Lucy was one of the main protestors leading the strike against the delay in arresting Franco Mulakkal. Her revelations had led to many discussions. Her support to women wall on January 1st and appearing wearing churidhar had sparked a controversy. Meantime, she has mentioned that she will not appear the next day to give an explanation as she is in Velloor for treatment. However, she said that she will clarify her stand as early as possible.
The notice says that, "nun's involvement on social media cannot be appreciated. Though several chances were given to her for correcting her mistakes, sister Lucy was not ready for it"
She has been accused of doing the following things
- Published her collection of poems titled 'Snehamazhakal', she did not seek permission from superior general to spend Rs 50,000
- Got driving licence
- Bought Maruti Alto Car
- Published articles in several newspapers and journals, owned by non-christians
- Wore churidar