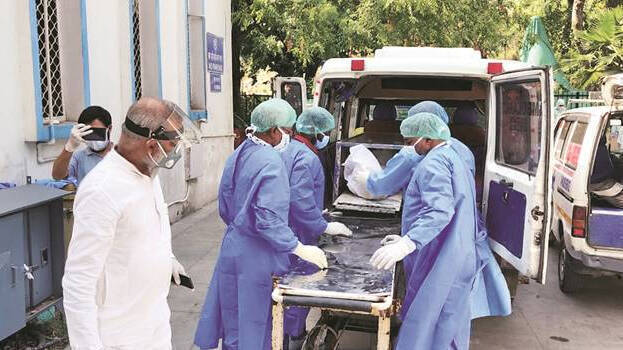 THIRUVANANTHAPURAM: Five people died of COVID-19 in the state. M D Devassy of Chettikkulam Mulanthan, Moidu of Karakkamala in Wayanad, Bichu of Pokkunnu of Kozhikode, Koottiyappu and Moiduppa, natives of Malappuram.
Devassy was undergoing treatment at Kalamassery Medical College. He was a diabetic and had pressure also. He was admitted at Aluva district hospital following pneumonia and was shifted to the medical college on July 25. He died Tuesday morning. Moidu died while undergoing treatment at Mananthavady district hospital. He had kidney and liver ailments.
Bichu and Koottiyappu died while undergoing treatment at Kozhikode Medical College. Moiduppa died while undergoing treatment at Mancheri Medical College. He had old age ailments.