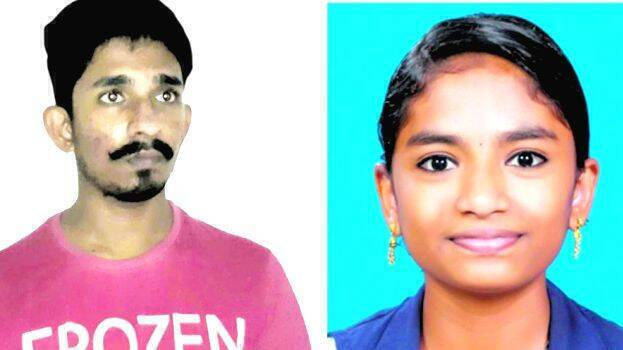 KASARGOD: Albin Benny (22), accused in the murder case of his sister Ann Mary aged 16, had confessed to the crime. Police said he alone committed the murder and there is no other accused.
Albin told police that he searched Google on rat poison and how it could affect the body. He was brought home for collecting evidence. He will be produced in the court after a medical examination and COVID test.
As the magistrate in Kanhangad is on leave, he will be produced in the court in Kasargod. Albin's arrest was registered yesterday. He committed the murder after months of planning. According to police, his plan was to make it a mass suicide.
Albin thought of leaving the place after committing the murder. His aim was to usurp the family property of four acres of land, a pig farm, poultry farm and rubber trees. In order to live a life of his own, he tried to kill his parents and sister by mixing rat poison in ice-cream. His father Benny Olikkal (48) is out of danger and mother Bessy had returned home earlier after her health condition improved.
The presence of poison was found in the tests conducted. Ann Mary's post-mortem revealed the presence of yellow phosphorus, an ingredient of Ratol paste in her body. Albin ruthlessly stood like a spectator and did nothing to save their lives. The police started watching him and no hint was given that he was a suspect.
Ann Mary developed stomach pain on August 1st. She was first taken to a homeo doctor and later to an allopathic clinic. After several tests, the doctors concluded on August 4 that she had jaundice and sought the treatment of a vaidyar at Cherupuzha in Kannur. Her condition worsened and on August 5, she was taken to a private hospital in Cherupuzha where she died.