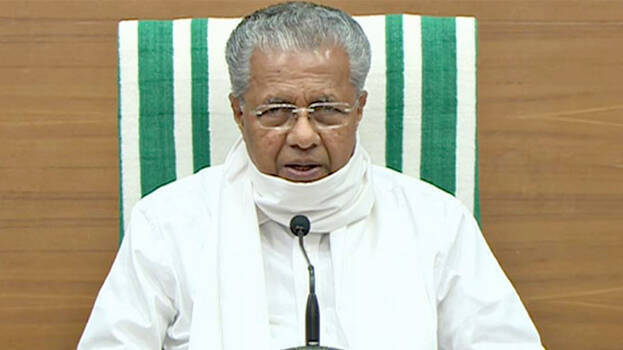 THIRUVANANTHAPURAM: Chief Minister Pinarayi Vijayan while addressing the media said 100 projects will be completed and submitted to the government in the next 100 days. He said that the social welfare pension has been increased by Rs 100 and the promises given when this government came to power are being fulfilled one by one, he said.
'The distribution of kits via ration cards will continue for the next four months. No leave for development activities. The government is trying provide maximum help to the common man as there is no respite from COVID-19 scourge. More health workers will be hired if needed. COVID tests will be made half a lakh per day. Ten ITIs will be inaugurated. 150 new courses will be started in government aided colleges. 153 family health centres will be inaugurated in 100 days. 10 new dialysis centres will be started. 11 bridges including Kundanoor and Vyttila will be inaugurated. 1000 posts in college and higher secondary department will be created. Schools will be able to open in January 2021, he said.
PWD KIIFBY road of 1451 crore will be opened, minimum price for vegetables will be announced. Vegetable fair shops will be opened. In case of loss, it will be reimbursed by local body firms. All scholarships will be given without arrears. One and a half lakh drinking water connections will be given. Three projects worth 28 crore in Sabarimala will be completed, he said.