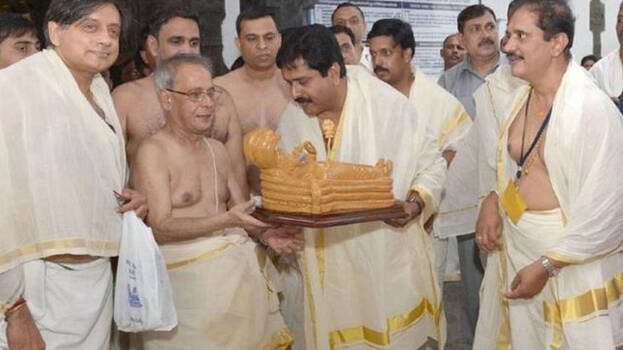 THIRUVANANTHAPURAM: Many people know that Pranab Mukherjee was a faithful supporter of Indira Gandhi. However, very few know that it was a Keralite who brought Pranab to Indira's notice. Yes, it was former Defence Minister VK Krishna Menon who brought the young Pranab to the former Prime Minister's notice. Krishna Menon's election victory from Bengal's Midnapore Lok Sabha constituency proved to be a turning point for Pranab's political journey.
Upon noticing Pranab's efficiency and hard work during Krishna Menon's election campaign, Indira Gandhi invited Pranab to national politics. Although he tasted failure from Bombay North in 1957, Pranab went on to try his luck from Midnapore constituency. When a by-election was announced in Midnapore following the death of sitting MP SN Moorthy, the Congress party got divided and the newly formed Bangla Congress announced Krishna Menon as its candidate.
While Krishna Menon managed to defeat Congress' KD Roy by a huge margin of 1,87,850, it was Pranab's strategy that resulted in Menon's victory. Upon noticing this, Indira brought Pranab back to Congress. In the same year, he was elected as a Rajya Sabha member.