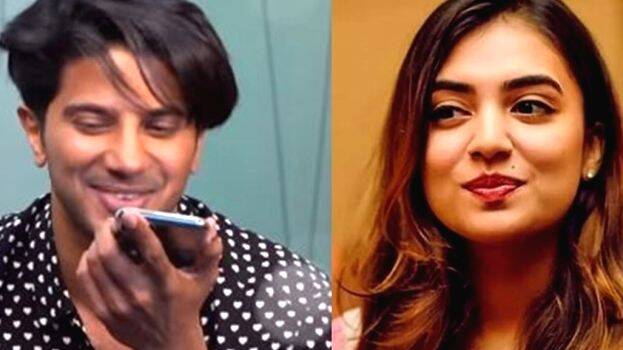 Dulquer Salmaan has shared his fitness photos on social media and the images have gone viral. A number of actors amused their fans with their new looks during the lockdown period but Mamootty`s fitness photos were the top among them.
Dulquer has posted the pictures on his Instagram handle. The images with his curly hair have received thousands of comments from his fans.

Not only his fans but also a number of artistes have responded to his pictures with interesting comments. Nazriya Nazim commented that 'Mammu has good curls though'. Mammu is the pet name of his daughter Maryam Ameerah Salmaan.

Dulquer has also supported Nazriya`s comment. Dulquer posted that it is for the first time he spends a lot of time with Maryam due to his busy life.

Recently, Dulquer`s photographs with Prithviraj and family became a hit on social media. His images with Mohanlal and Prithviraj also reached a wide audience. Vijay Yesudas, Anupama Parameswaran, Vikram Prabhu, Tovino Thomas, Anson Paul, Nazriya Nazim and Shiyas Kareem commented under his post. Vikram Prabhu wrote 'I was expecting for your photo with a ponytail like that of Maryam in the next post!' This comment also got the support of Dulquer's fans.