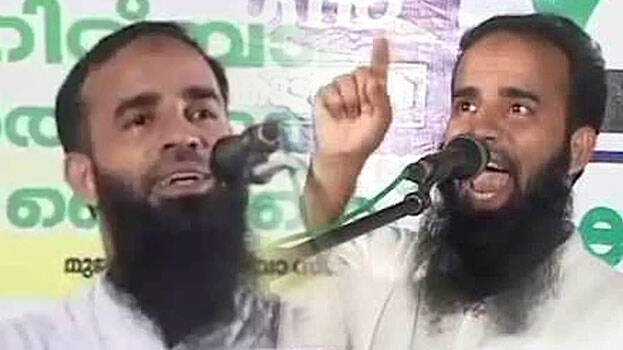 NEW DELHI: Islamic preacher Mujahid Balussery has once again stirred a controversy by calling for turning Kerala into an Islamic state within the next 10 years. In a recent video, the preacher can be heard urging 'Mujahids' to turn the state into a 'caliphate'. Send all the Muslims of the state to Mujahid mosques just on Fridays and we can turn Kerala into an Islamic State within next 10 years, he said.
Balussery also called for the shutting down of other Muslim branches in the state in order to bring all the Muslims under Mujahids. "If we close down some of the other Muslim religious branches in Kerala and bring them under Mujahids, we can turn Kerala into Islamic State within 10 years. A man can be morally perfect in every way but will be denied heaven if he worships other gods. Because saying 'Guruvayurappa save me' is shirk and is a bigger sin than adultery, homosexuality or lending money for interest and the person will go to hell," he added.
With the video becoming viral on social media, many Hindu and Christian groups in the state raised concerns over the threat.