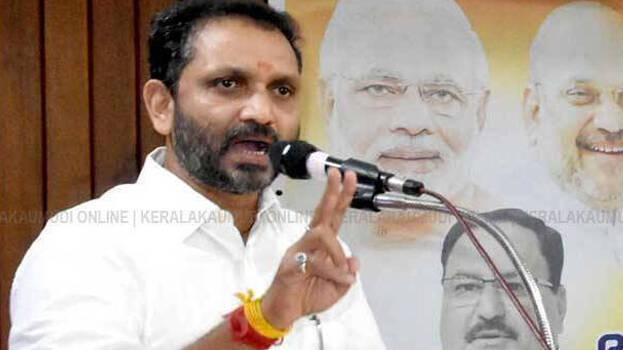 THIRUVANANTHAPURAM: State BJP president, K Surendran has alleged that the Kerala government is sabotaging all programmes of the central government when they reach the state. Either Kerala govt will make it as their own or they will spend the central fund for some other purpose. Jal Jeevan mission which proposes to ensure water availability in all households is a central government programme. "State government's life mission is nothing but the central government's Pradhan Mantri Aawas Yojana," he alleged.
Under the life mission, apart from a small share allotted by local govt, the rest is given by the central government. The state government is doing nothing for the life mission. The state government is only appropriating the funds which came as donations from the rest of the world under life mission. All projects implemented by the state government during the corona period is actually the central government's projects. All the money spent by the state health ministry is the fund given by the central government. "Kerala has nothing except Modi govt's money," K Surendran said.
After appropriating all programmes of the centre, now the state government is protesting against the union government. Kerala is being ruled by Pinarayi and 20 thieves. All ministers in Kerala are tainted. Under the life mission, Jayarajan's son pocketed a commission of Rs 3.5 crores.
"It should be clarified that why leaders of worker's party need so much of bank lockers," K Surendran asked.