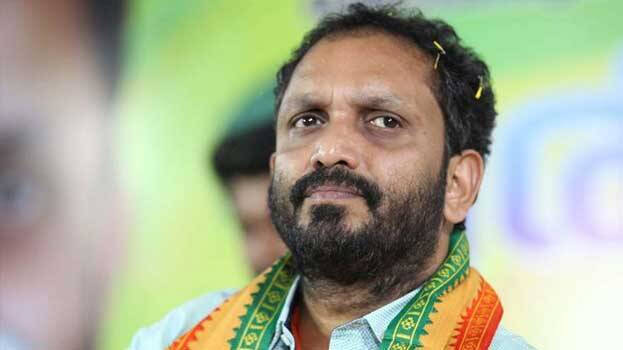 THIRUVANANTHAPURAM: With the Pinarayi Vijayan government caught in the Life Mission commission scam, BJP chief K Surendran on Monday went a step ahead and alleged that his daughter also has a role in the scam.
The probe in the Life Mission commission scam will soon reach Veena, daughter of Pinarayi Vijayan. This is the information that's now surfacing according to what I have come to know," said Surendran and added that he should quit immediately and face a probe. The files in the secretariat were burned for this. Its investigation reached nowhere. He also accused the government for obstructing national agencies from releasing the CCTV footages.
It is learned chief minister's son is also involved in the scam. The chief minister and the ministers are helping his children and relatives to do corruption using their political influence.
Surendran said more details would be obtained if questioned Veena. He said the chief minister should resign and face probe. The chief minister is trying to sabotage the probe. Minister E P Jayarajan's wife reached the bank to open the locker to shift the mainour of the Life Mission commission. The national agencies and the Kerala polices should probe this, he said.
The minister should clarify whether his wife removed the gold, cash or document from the locker. Swapna talking to someone from the nurse' phone about the case soon after reaching the hospital with chest pain is something serious. Swapna developing chest pain at times is unnatural. All the phones should be examined. Some religious organisations in Kozhikode have received money from abroad, alleged Surendran.
It was Surendran who first broke the news of the involvement of Industries Minister E P Jayarajan's son, who is alleged to have got a huge sum as commission, after Swapna Suresh (arrested in the gold smuggling case) managed to get a project cleared for building homes for the poor under Pinarayi's pet project 'Life Mission'.