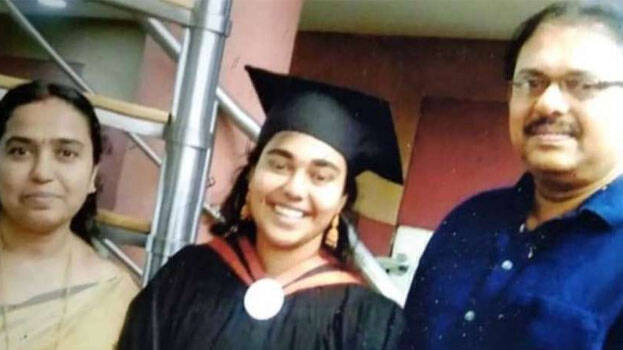 THIRUVANANTHAPURAM: In a tragic incident, a couple and their daughter in Varkala were found charred to death. They have been identified as Sreekumar (58) of Mel Vettur, his wife Mini (50) and daughter Ananthalekshmi (26).
Their neighbours who found the fire in the first floor informed the fire force at 3 am. They immediately reached the spot and doused the fire. The bodies of Mini and Ananthalekshmi were found lying in the bedroom and were completely burned. The body of Sreekumar was found lying in the bathroom partially burnt. The bodies have been shifted to the hospital. The neighbours said they had some financial liabilities. The police have started a probe.
Sreekumar was a contractor doing contract work of the defence for the past 20 years. He was presently doing work of the airforce in Shanmugham. Ananthalekshmi was a research student.
Preliminary reports said Sreekumar may have committed suicide after setting his wife and daughter ablaze in their sleep.