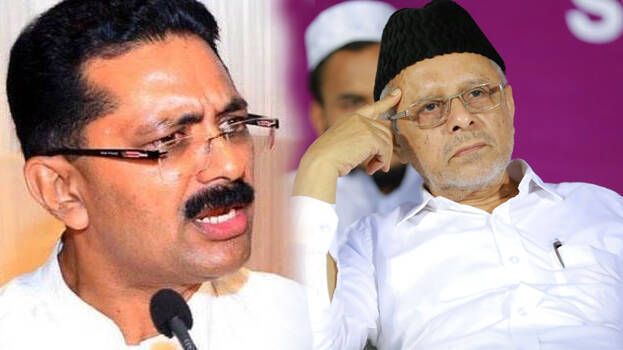 THIRUVANANTHAPURAM: Minister K T Jaleel said that he is ready to quit politics if Muslim League chief Panakkad Thangal puts his hand on the holy book Quran and say that I am corrupt. If he says that I am corrupt, I am ready to do whatever he says, the minister said.
"Will he say that that I have obtained a penny illegally or cheated while working with him? I worked at a time when I had permission for everything in the Muslim League. What crime not committed then has been done now? I wrested Muslim League's seat contesting from Kuttipuram in 2006. The enmity started from then and won from Thavanoor twice and became a minister. People who cannot bear all this are circulating fake stories against me," he said.
"If the League leaders say that it was wrong to distribute the Quran given by the UAE Government then I am ready to return it in the same way. I never told anyone that I appeared before the Enforcement Directorate as they asked me to keep it confidentially," he said.
Jaleel said things need to be explained in detail. This is not something which has to be said in front of a shop. I am also a human being. I too have a family. My father and my children are totally upset on all these. There is one thing my dad told me when I entered politics. Don't grab anything from anyone. Don't earn anything unfairly. I was able to follow that till now, he said.
No one uses gold at home. My wife had 30 sovereigns of gold. Sold them when a house was constructed. We don't have any gold now. My two daughters don't use gold. I just gave a chain of Rs 6000 to my daughter when she got married. She got Quran as mahr.
Many in League leadership have deceived Gulf Malayalees. M C Kamaruddin is the last of these. I have not gone anywhere fearing media. The enforcement directorate had just collected details from me. The League who are behind me is plunged in financial corruption. No one has been expelled from the league in the name of a mistake, he said.