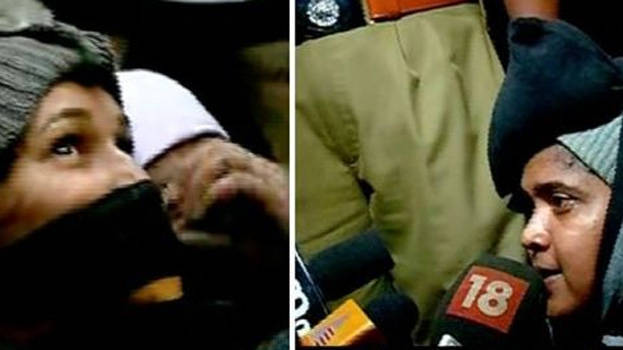 SANNIDHANAM: Police forced two women to climb down Sabarimala after they made a failed attempt to trek the hillock following a surge of protest by devotees including men from other states.

The women were identified as Kannur natives Reshma Nishanth and Shanila. The women had gone with a seven-member team, sent by a Facebook group titled 'Navodhana Keralam Sabarimalyilekku'.

The young girls were identified by Ayyappa devotees at Neelimala. The women had claimed that they had gone after observing vratham. "We waited and decided to come here after Makaravilakku as we wanted to have a peaceful darshan. The police could have taken us to Sannidhanam removing the small crowd of protestors in front of us.

The protestors were shouting 'Kollalam Ayyappa' (Kill them Ayyappa). We are believing in the God, they are protecting. We have been observing vratham for the past four months. In order to return to our families we shall have to take out our mala (beaded chain). The believers should tell how we can do that…" Reshma said.