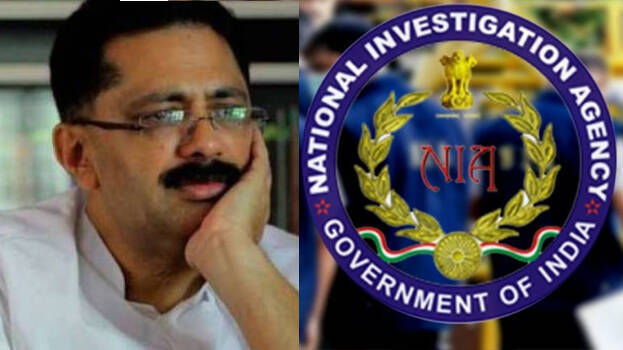 KOCHI: Minister K T Jaleel reached the NIA office for interrogation in former MLA A M Yousaf's car. Yousaf said the minister called him directly and asked for the car. He asked for the car at 1.30 am and wanted it to reach Kalamassery Rest House early this morning. He told me that he will be going to the NIA office, Yousaf said.
Jaleel's plan was to reach the NIA office secretly. He avoided the official car and reached the office in a private vehicle. The NIA summoned him to register his statement based on the suspicion that gold was smuggled via diplomatic channel under the cover of religious texts. He reached the office early morning at his own interest to avoid the media and the public. Usually the officers reach the office only at 9 am but the minister reached the office early in the morning.

The media had the other obtained information that one VIP will be questioned today. Information was received that a top official from national agencies had reached Kochi. The media had reached the NIA office after many including the enforcement counsel came to meet the top official. However, it was not clear who and when will be questioned. It was at this time the minister reaching the office early morning. The NIA team collected the details of the minister from the ED office the other day. It is clear that this was to question him today.

Many including top police officers reached he NIA office soon after the minister's arrival. A team led by DCP G Poonguzhali reached the place. Security was beefed up at the place. Police barricades were erected in front of the road entering the NIA office. Both ways leading to the office were closed using barricades. There were widespread protests in the state by opposition parties seeking the resignation of the minister. Police were deployed in front of the office fearing protests.

Huge protests were witnessed at the NIA office when Swapna Suresh, accused in the gold smuggling case, was brought for interrogation. Protestors had tried to barge into the office compound. Police tightened security in view of this.