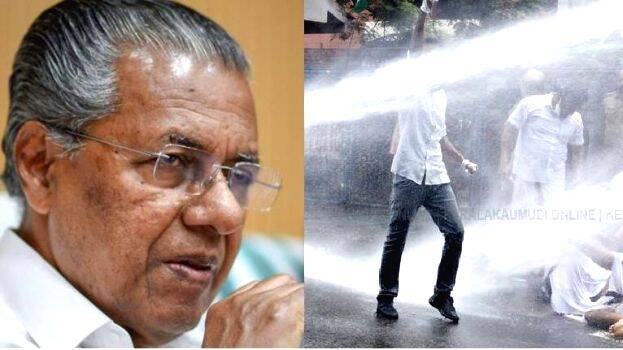 THIRUVANANTHAPURAM: The protests across the state demanding the resignation of minister KT Jaleel are pre-planned, CM Pinarayi Vijayan said. He also said the protesters are publicly violating COVID protocol also destroying public property. Legal action will be taken against the protesters, the CM said.
Speaking to the media, he said legal action will be initiated against the protesters as per the Disaster Management Act and Epidemic Ordinance.
1131 persons were arrested in connection with protests. The police have registered cases against legislators Shafi Parambil and Sabarinath. 1629 cases were registered for the COVID protocol violation.