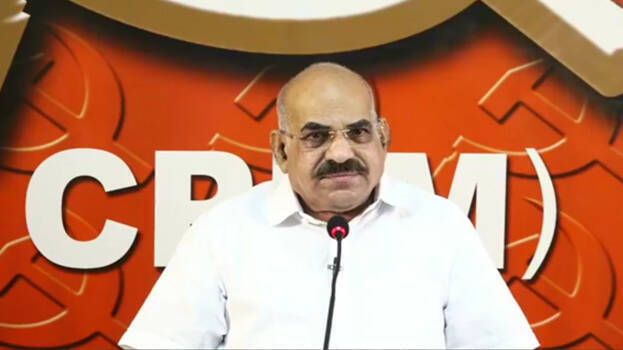 THIRUVANANTHAPURAM: CPM state secretary Kodiyeri Balakrishnan, has issued fresh threats to media for spreading the images of party leaders children. Kodiyeri's threat came as a response to the question posed by media representatives on whether the party leadership has discussed the images of Swapna and EP Jayarajan's son, during the press conference held on Friday.
"If any kind of morphed pictures is spread against us, we will bear the los of dignity caused by it ,but if such a situation happens to you, it must be realised that you people can't bear that," Kodiyeri said in a threatening tone. Question about Jayarajan's son was asked to Kodiyeri when the press meet almost ended. The question was whether the issue was discussed inthe party secretariat meet held on Friday. This infuriated Kodiyeri and he replied in an intimidating tone.
"You will cook up the stories with morphed pictures and will spread across the media sphere. You will make up the images and you will ask questions on it. You made up the morphed image of Swapna standing near the Chief Minister. How can anybody rely the pictures being transmitted in your media. You think that people will believe it. Such kinds of morphed images could be made against anybody. You people are playing with fire. By using people like you channel owners and its chiefs will initiate any dirty games. Everybody should think about themselves. All are human beings. If somebody spread such kinds of untruthful images against you. What will be your reaction? We will bear whatever happens to us but can you bear that. I am not saying anything else....," Kodiyeri said in reply to the question asked.