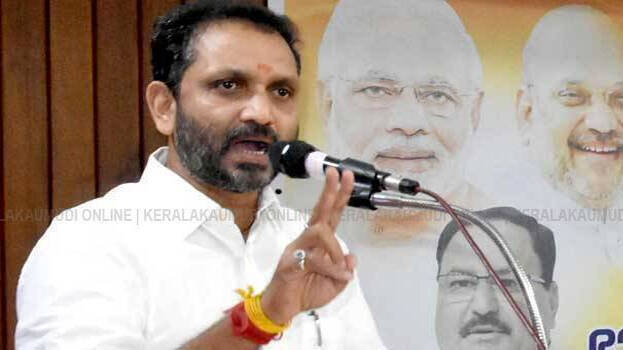 THIRUVANANTHAPURAM: As Al-Qaeda terrorists were nabbed by NIA from Kerala, the allegations being raised by BJP for years has come true, said state president K Surendran. "It is a cause of great concern to know that the suicide bombers of various terrorists organisations are staying inside our state. Kerala has become a safe haven for religious fundamentalists. This has happened because of the soft stand taken by different governments in Kerala towards religious fundamentalism," Surendran alleged.
Even after getting warnings from United Nations no step was taken to probe this issue. The warnings given by the union government and other central probe agencies was also not taken seriously by the state government. The anti-terrorist squad in Kerala is dead. Government has not seen the terrorist presence within the Kerala police. Kerala police and the state home ministry is helping the terrorists. Kerala government has reinstated the tainted officer Shajon, who has intercepted strategic mails in Kerala police department.
The state government is only interested to somehow dispose the gold smuggling and the drug trafficking case. Terrorist presence can be seen everywhere including the ministry. K T Jaleel was the former activist of SIMI. He still upholds those connections. Surendran also alleged that many persons appointed by him in the higher education department has links with SDPI.
Congress and CPI are trying to create the false impression that Muslims are second rated citizens. The ruling party is trying to create an insecurity feeling among the minorities. In Perumbavoor, this government is giving ration card and election IDs to terrorists who are living under the garb of labourers. Surendran also said that this government has also not taken any action against the group 'Pachavelicham,' which is allegedly known as an extremist organisation found to be actively working among police personnels in Kerala.